Oceans Two Resort Manuel Antonio, is the starting point to your next vacation in Costa Rica.
Located on a sloped mountain side, our hotel provides fabulous views of the Pacific Ocean, surrounding jungle and the famous Manuel Antonio National Park each only minutes away.
Combining these luxury rooms and suites with some of the best personalized services, fresh foods and beverages will assure you an unforgettable experience.
Some of our amenities include but are not limited to, a spectacular Sky Lounge, different dining areas, intimate Pool Bar, Bat Cave Bar, Guest Laundry Room, Laundry Service, State of the Art Meeting & Conference Room, Banquet Menus, Wedding and Honeymoon Packages, beach drop-off service, Doctor on Call, Medical Center and a multi-lingual staff.
Our drinks in the wetbar will give you a unique experience to share with friends or couple.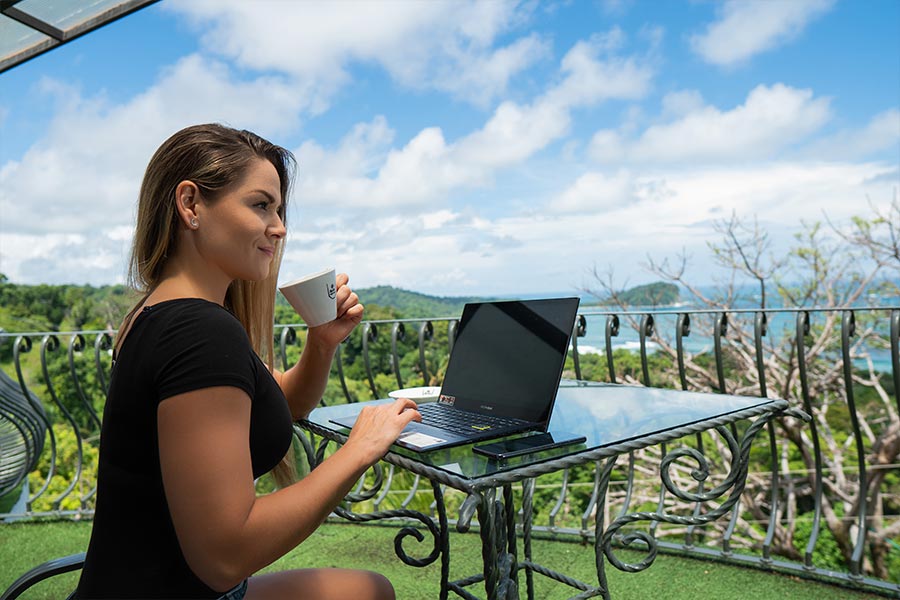 FAST FIBER OPTIC INTERNET
All our rooms and common areas are equipped with Fiber Optic Internet.
The hotel has a pet-friendly policy so that guests who wish to can visit us with their pets.
Human quality that encompasses the commitment to truth inside and outside the company.
Recognition of mutual interests and feelings, the basis of the social relationship internally and externally to the entity.
Loyalty and commitment to the client, the company and the collaborators.
Development of camaraderie among collaborators that will allow us coherence and concordance in the actions to be taken.
Consequence of teamwork to obtain joint results focused on clients.
Demonstration of the truth, basic principle in the labor relationship and with the client.